GUMFIELD
Gumfield and his friends are a ragtag bunch of characters just trying to get by in their crazy world.
Eventually they all die as all things are impermanent. The wheel of life rolls on without ceasing.
**UPDATE** Turns out they are alive after all and ready for more adventures! Thank god
NEWS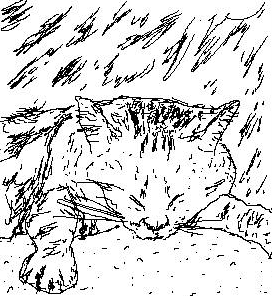 GUMFIELD 1 - IS SICK
GUMFIELD 2 - GOES TO DOCTOR
GUMFIELD 3 - HI MICHAEL
GUMFIELD 4 - JIMS DEAD BABY JIMS DEAD
GUMFIELD 5 - THE FUNERAL
GUMFIELD 6 - INTRODUCING PHOSIS THE DOLPHIN!
GUMFIELD 7 - WHO COULD THAT BE RAP RAP RAPPING ON MY CHAMBER DOOR
GUMFIELD 8 - FUCK THE PREDISENT
GUMFIELD 9 - RIMSLEY JOCKSTRAP
GUMFIELD 10 - BRILLIANT
GUMFIELD 11 - OH NO
GUMFIELD 12 - BETTER TO FART IN HELL THAN BURP IN HEAVEN
GUMFIELD 13 - THE HELL TRAIN LEAVES THE STATION
GUMFIELD 14 - MORE LIKE DONALD DUMP
GUMFIELD 15 - WRITTEN BY SPECIAL GUEST WRITER JOSEPH (LAST NAME REDACTED)
GUMFIELD 16 - CHIPPY & CHUMBY
GUMFIELD 17 - THE WIND OF WINTER (4 ARVIN)
GUMFIELD 18 - WOW CRAIG
GUMFIELD 19 - MEET THE FERRETS
AN OWL DRAWING
***MEET THE AUTHOR!***
ANY RESEMBLENCE TO ANY EXISTING PROPERTIES OR IP'S IS STRICTLY COINCIDENTAL. GUMFIELD IS A SATIRE MADE UNDER FAIR USE LAW. ALL COPYRIGHTS PERTAINING TO ORIGINAL CHARACTERS OR PERSONS GUMFIELD APPEARS TO REPRESENT BELONG TO THEIR ORIGINAL OWNERS AND WHATEVER. GUMFIELD WAS CREATED AND WRITTEN AND DRAWN BY JOEL PETERSON. ALL RIGHTS RESERVED 2018 DON'T GET ANY IDEAS THIEFS.